Truelove Reflective Nylon Multi-Loop Firm Grip Dog Leash
Regular price
Sale price
$23.50 SGD
Unit price
per
Sale
Sold out
WHY WE RECOMMEND THIS PRODUCT:


Some of the doggos that board with us need a better control during walks as they display behaviours like pulling, lunging, zigzagging, refusing to walk, slipping out of harness, etc. Many of the leashes do not help you get a firm grip at different lengths. Retractable leashes do but they are not great for redirection control and may cause rope burn if not careful when retracting leash. This Truelove leash is by far the best leash designed for maximum grip at multiple lengths.

PRODUCT INFORMATION:
Truelove understands that pawrents want to have good control of their doggos during walks, and also comfort without risk of rope burn.  This leash is designed with multi-loops so pawrents can easily put their hands through the loops to determine the right length, and hold the loops to restrain their excited doggos from sudden surges. In this way, pawrents need not have to coil leashes round their hand and risk straining their hands when their doggos pull.  The soft fabric also prevents pawrents from getting rope burns.  
Features:
1. Multi-Loop Design :
The leash can be controlled at close range with multi-loop design so you can have effective control of your doggo without getting rope burn or strain on your hand.
2. SBR neoprene
The handle is made of SBR neoprene; feels delicate, soft, elastic, comfortable, and does not irritate the skin.

3. 304 stainless steel
The rings and hook are made of stainless steel, is secure and not easily corroded.
4. Dyed-yarn ribbon of nylon
Compared to ordinary nylon webbing, Dyed-yarn ribbon of nylon feels softer and more comfortable. It is tough and durable yet is not rough on your hand.
5.3M Reflective
The reflective material on the leash helps you walk safely at night or under low light .
SPECIFICATIONS
Size: 
S-Webbing wide:1.5CM/0.6IN(Recommend: Puppy, Gentle Dog)
M-Webbing wide:2.0CM/0.8IN(Recommend: Medium Dog, Large Dog)
L-Webbing wide:2.5CM/1.0IN(Recommend: Big dog, Excited big dog, Strong dog)
Length: 140CM / 55IN
Color: Black-Red/ Black-Orange/ Brown/ Gray-Grass green/ Gray-Royal blue/ Wine/ Sky blue-Fuchsia
Material: Nylon, Reflective, Stainless Steel, SBR neoprene
Item number: TLL3071
Brand Name: TRUELOVE
Origin: China
About Truelove Pet
Truelove pet 
is the most professional manufacturer of pet products for more than 10 years in China. 
Truelove
 brand has been an industry leading manufacture of pet behaviour, containment and lifestyle products for more than 10 years, helping millions of people and pets. 
Share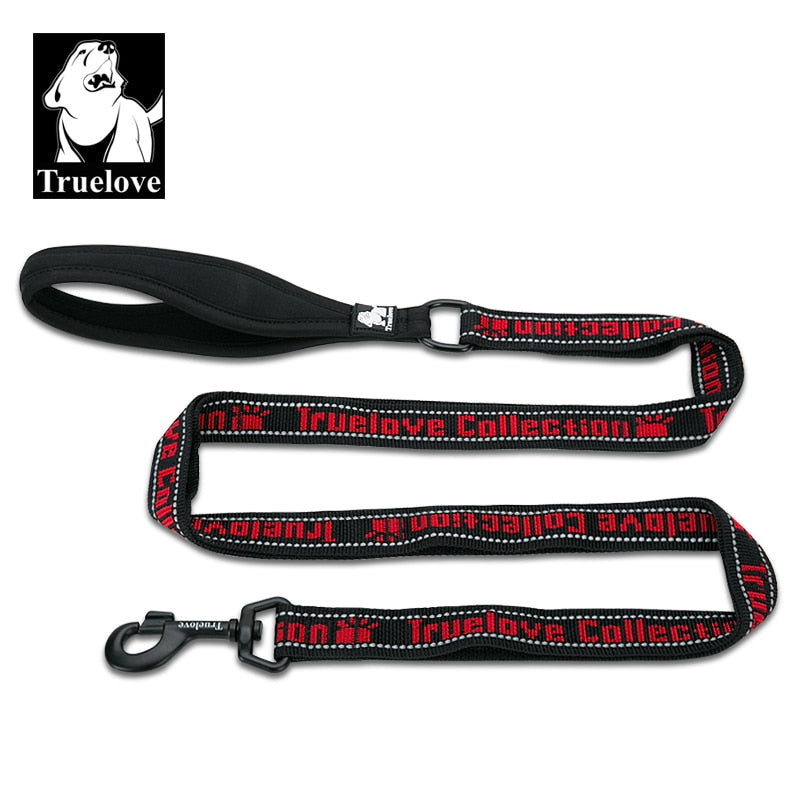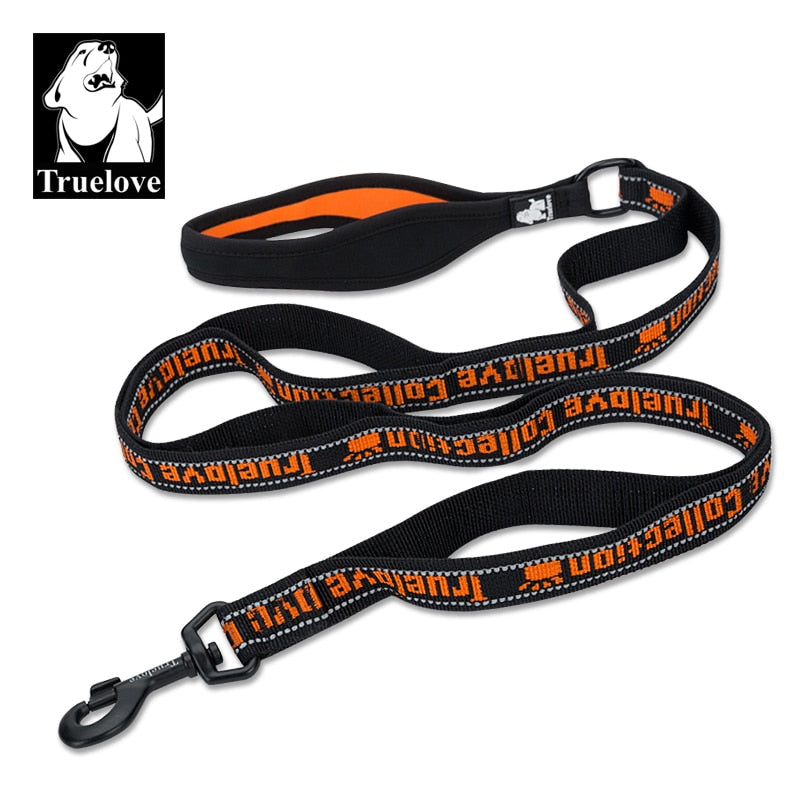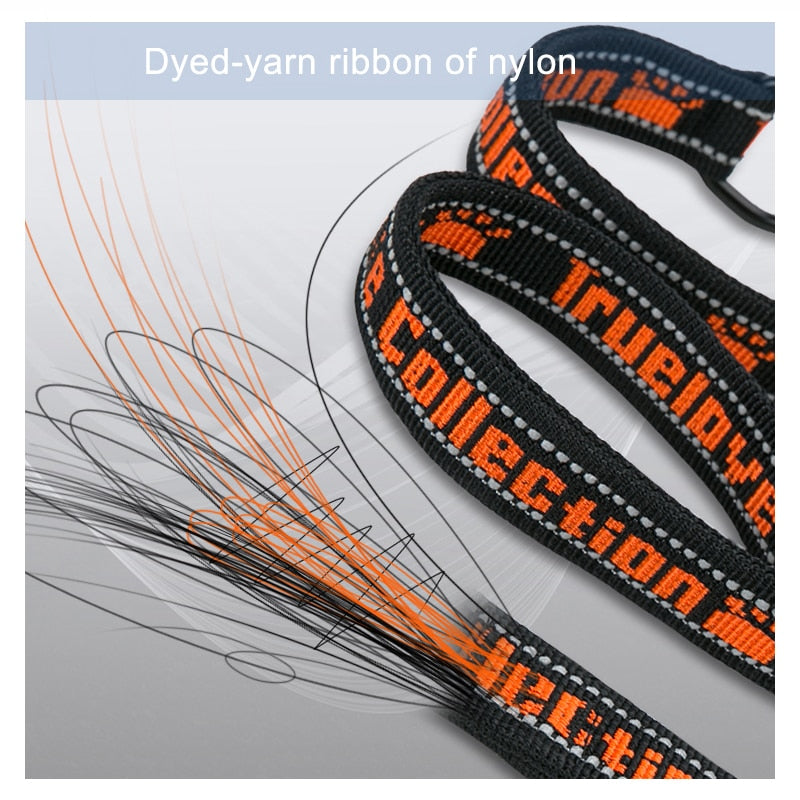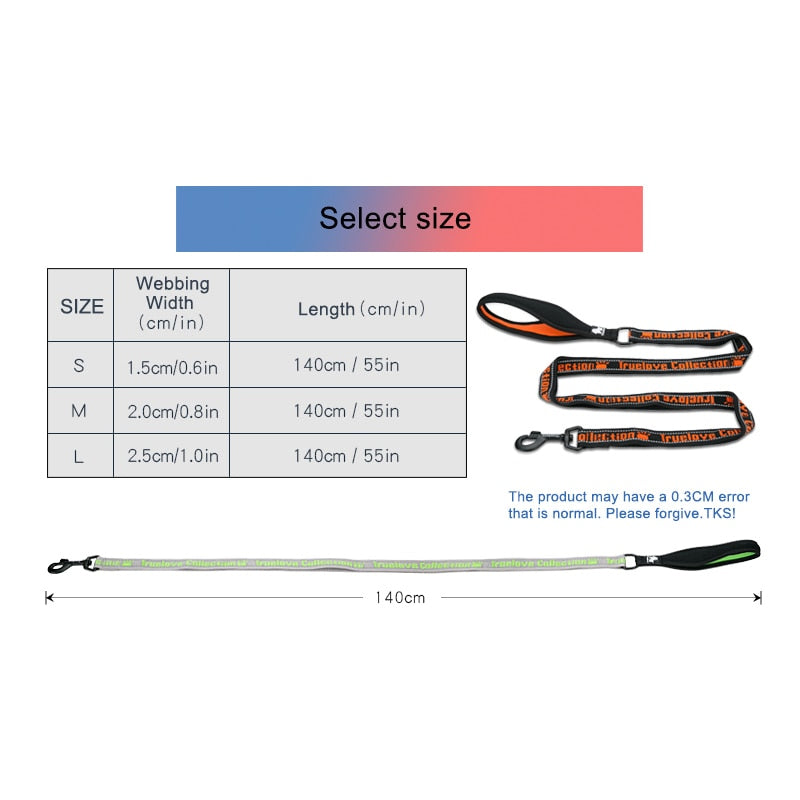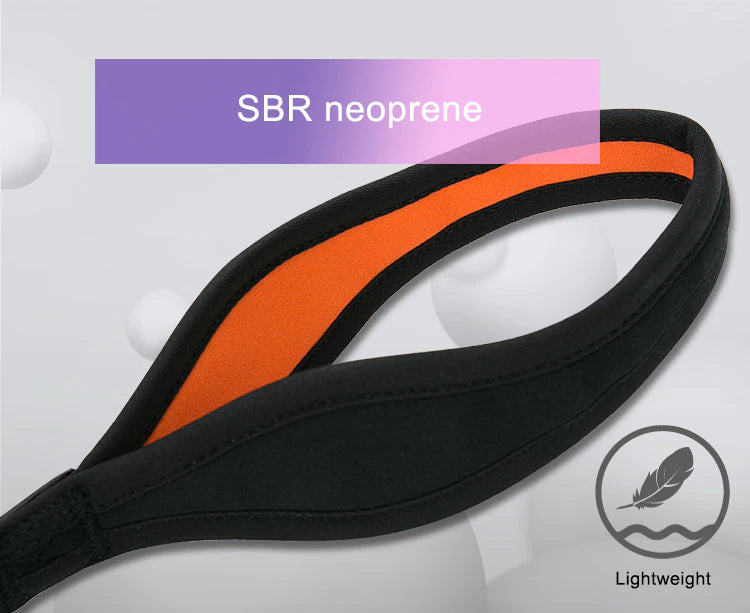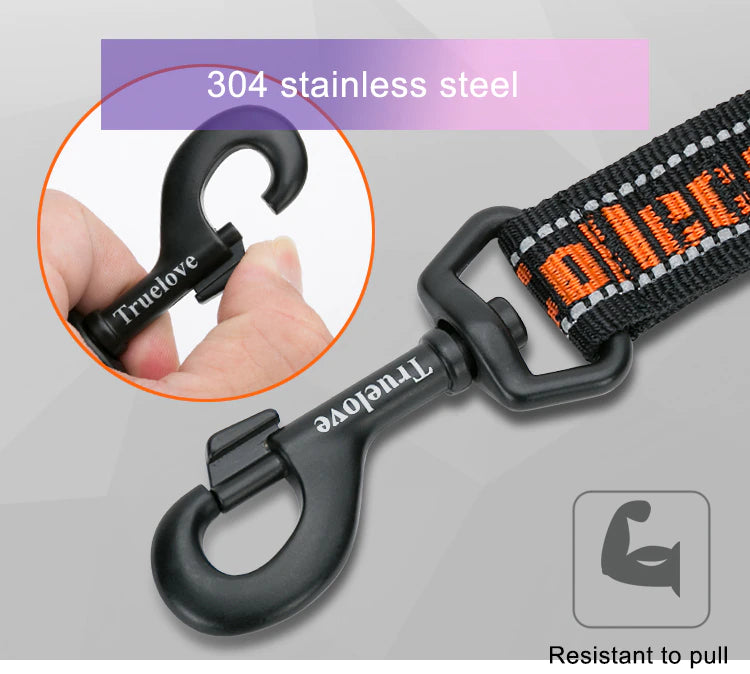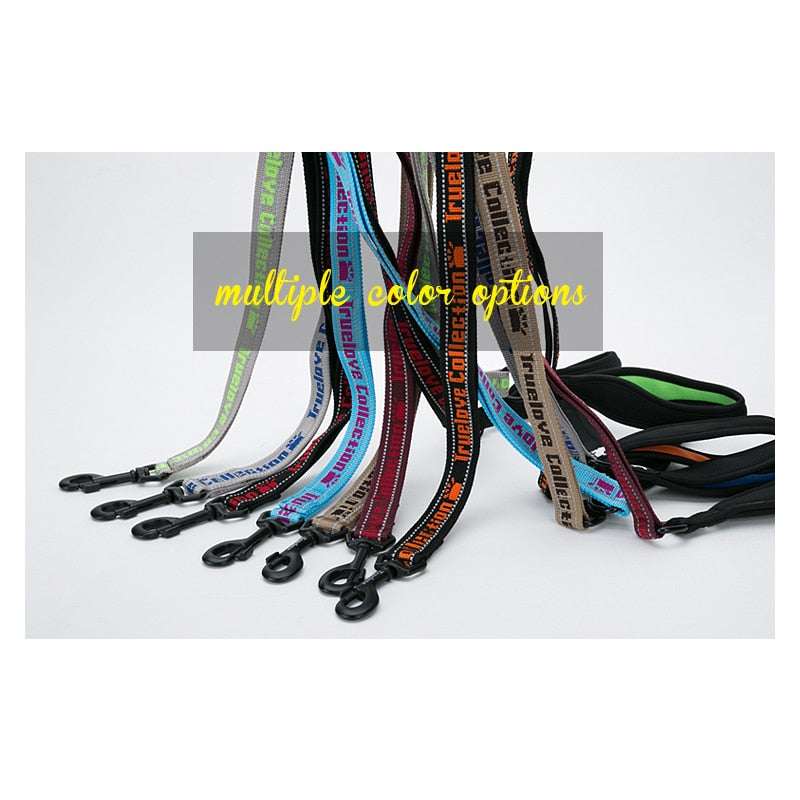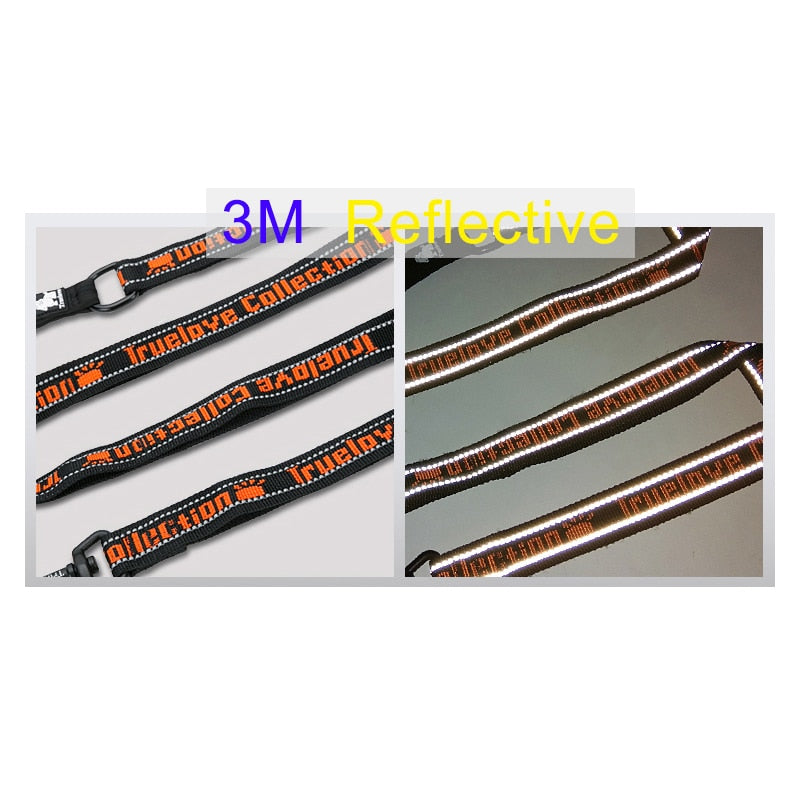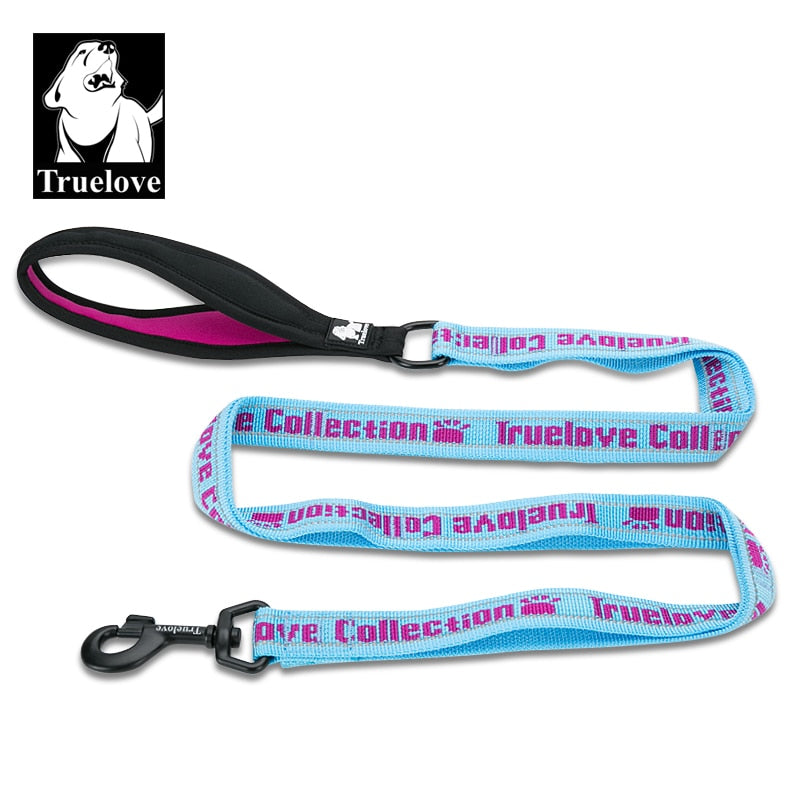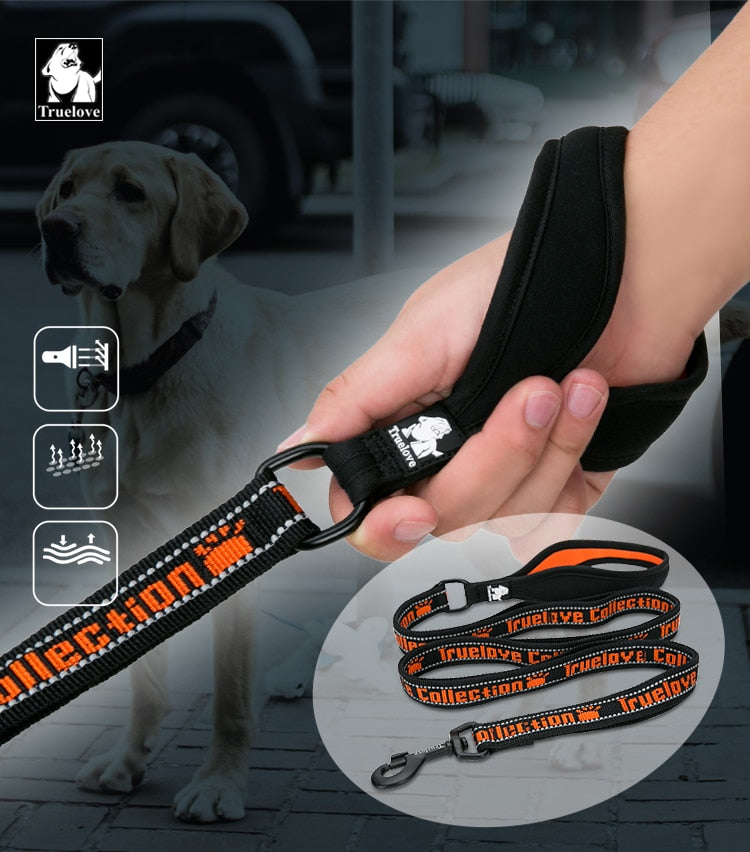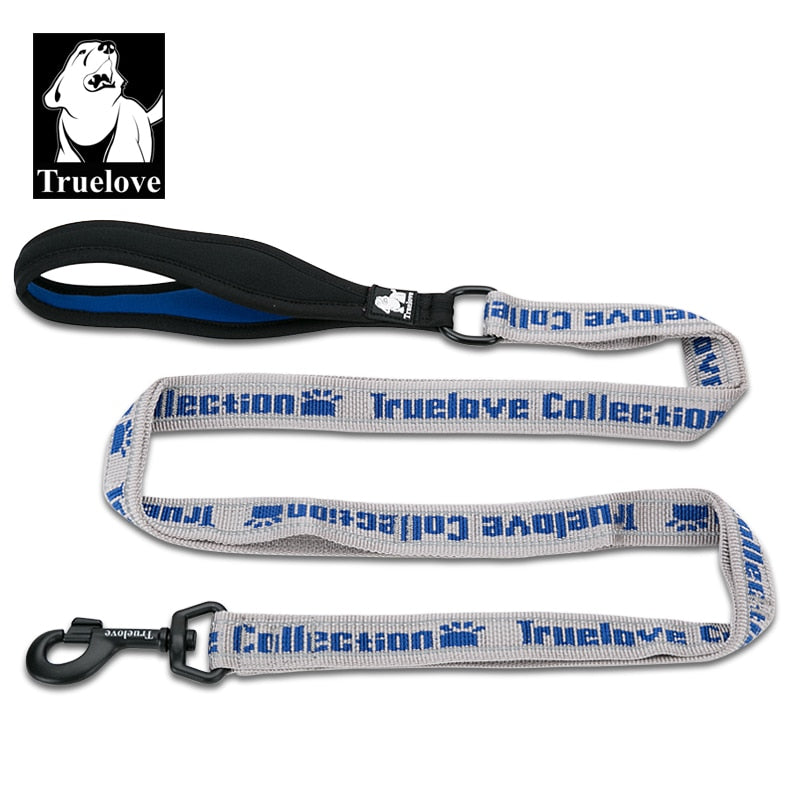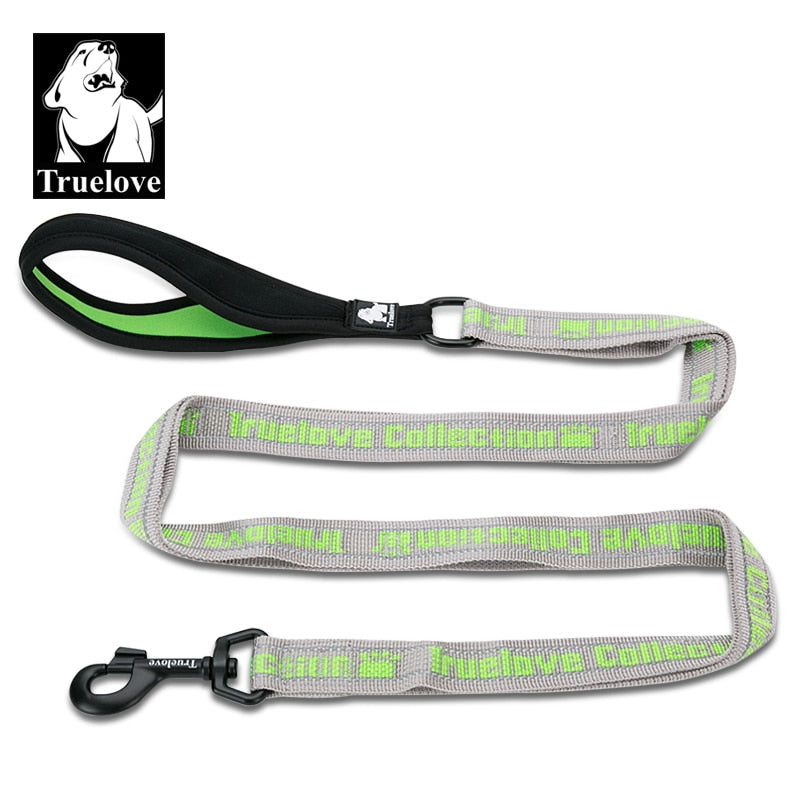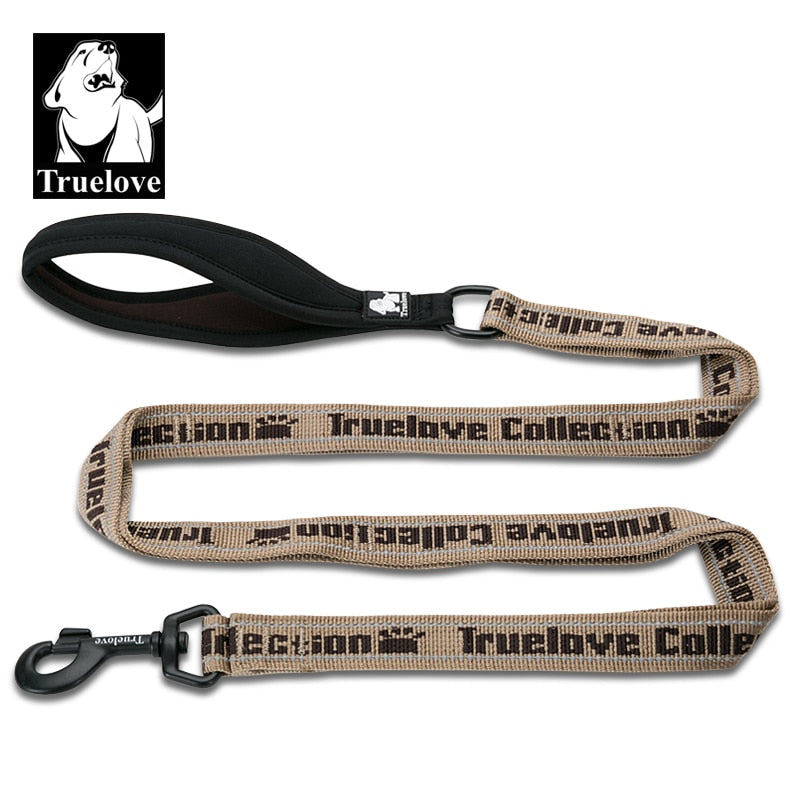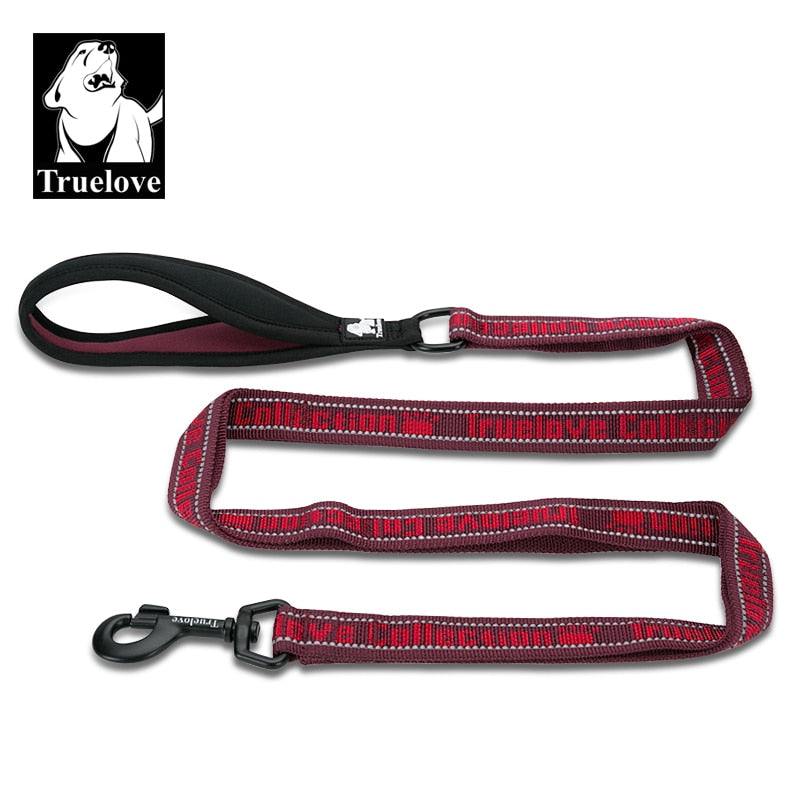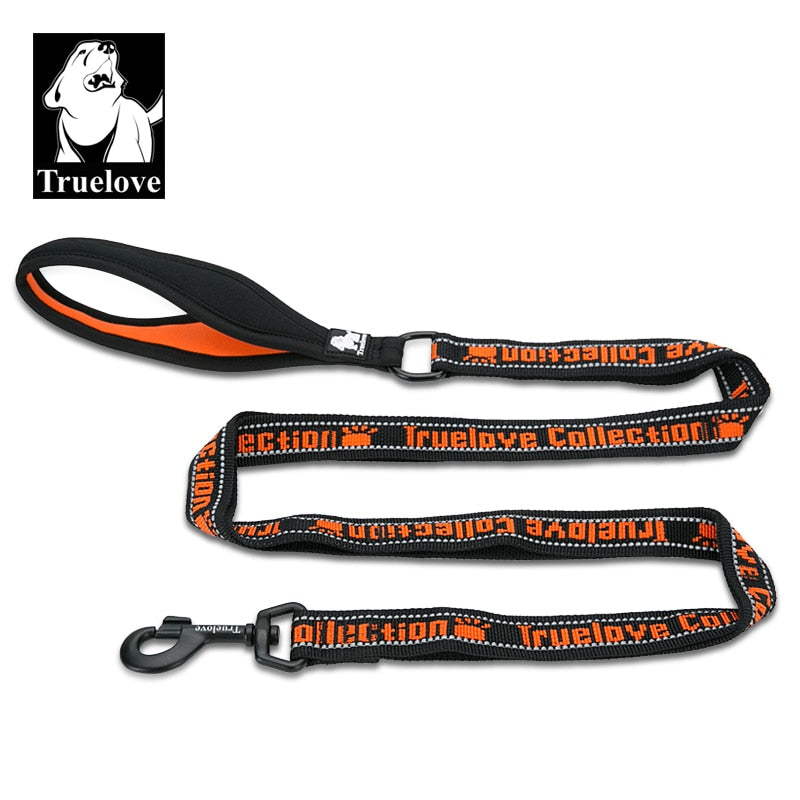 Excellent Product! Try it!
I love the cushioned handle! Very comfortable to hold, and with the multi-loops, I can conveniently put my hand at the right length for optimal control without the risk of rope burn. This comes in very handy especially when I had to restrain him from sudden surges to chase after cats and birds along the road and in the park! Thank you Jennie for recommending it!
Awesome product
We've loved to use this product since we first bought it. My dog often does zigzag walking, so the multiple loops are very useful to control. You can never use other product once you use this leash!
Great for training
When Jennie recommended this leash, I was surprised that my husband promptly bought it after trying it with Luffy (we had just bought another leash not too long ago). This product was very helpful in Luffy's obedience training in terms of leash control. Will recommend esp for big dogs!
Awesome product!
My dog pulls alot during walks and have tried various leashes and harness but nothing worked. Tis was like God sent! He doesn't pull at all and I very ouch enjoy my walks with him now! Extremely happy and satisfied with this product! Thank you Jennie for recommending ☺️